BB&C
Bordes sin Barreras de Contención
Nels Cline (g)
Tim Berne (sa)
Jim Black (bat, elec.)
The Stone, Nueva York, Julio de 2009
Cryptogramophone
-2011
Un encuentro como éste no deja indiferente. Escuchas continuadas aumentan aún más la sorpresa inicial. La configuración de un trío así, de entrada, no es nada frecuente: es un reto a la altura de los convocados. Posiblemente no exista liderazgo en él, las propias siglas que lo firman apoyan este hecho, pero resulta interesante e instructivo retomar para su análisis las equivalencias con el trío Big Satan que Berne puso en marcha en los años 90.
En
I Think They Liked Honey
(Winter & Winter, 1996, con Marc Ducret y Tom Rainey), título en sí mismo al que se desafía y niega en el contenido, hay unas claves distintivas que atañen a códigos melódicos prefijados, tendencia a un sonido híbrido de cámara, parámetros de asimetría sobre los que se tejen una red de líneas que se cruzan y solapan (guitarra-saxo) y, en suma, a un trabajo muy elaborado en el que las figuras y la tensión surgen de forma homogénea y compactada. En
The Veil
se invierte este mensaje de urgencia y se exterioriza la tensión, es decir, se hace más espontáneo y agresivo.
Si elegimos a Tim Berne en este estudio comparado no sólo se debe a que sea vínculo único, sino por la sensación de permanencia en un estadio de desbordamiento inminente que caracteriza tanto a su música como a estos dos trabajos. La diferencia entre ambos no sólo viene dada por los componentes (aunque Black formó parte del grupo Bloodcount de Berne en aquellos años), se diría que también por la actitud abierta del proyecto y, sobre todo, por lo que representa la guitarra de Nels Cline (al frente de sus Singers y como motor de ideas sónicas en Wilco), su naturaleza tecnológica mutante y su propensión a incorporar estilos derivativos del rock, que, como sabemos, Jim Black puede somatizar perfectamente desde la percusión o incluso como agente electrónico añadido.
Es por ello que, en cierto modo,
The Veil
podría verse como una puesta al día en la fusión jazz-rock. Aunque esta visión fragmentada daría como resultado una escucha inducida por prejuicios de estilo. Desde el primer tema,
Railroad
, vemos cómo los pilares parecen inspirarse en las construcciones de Berne, "los velos" ácidos o envolventes de la guitarra de Cline y la contundencia y velocidad de los patrones de Jim Black.
El saxo es aquí un elemento inquisitivo que, pudiendo verse subyugado por la potencia de los otros dos, sirve tanto al juego ruidista como al control del matices, por más que éstos se sitúen en los extremos de lo tonal.
Rescue her
sería otro buen ejemplo de lo que da de sí este trío. El empuje de Berne, el tejido eléctrico de Cline y la polirrtimica de Black, aquí fundida al fraseo del saxofonista, despejan en su acumulación una distorsión y un groove propios del hard rock: en algún momento se nos sugerirá el Painkiller de John Zorn y el thrash metal.
El tercer punto culminante asociado a una estética rock (no olvidemos el difícil papel de un saxo alto en todo esto) es
The Barbarilla syndrome
. Aquí vemos el juego de emparejamientos sin batería que opera entre Nels Cline y Tim Berne, en los que este último expone su nervio figurativo antes del advenimiento del sostén rítmico de Black. Destacar la extrañeza que provoca
Momento
, un discurso digresivo y en oleadas sobre la temática de "velos" (ya lo vimos en el disco en solitario
Coward
de Cline) que, curiosamente, parece rendir homenaje en su sentir electroacústico (sin percusión) a pioneros de este género como Stockhausen.
Tiny monument (I y II)
, para terminar y frente al público, también adoptan planteamientos circulares y atmosféricos, en tejidos sobreexpuestos que dan lugar a un lirismo desposeído y acerado a la vez.
Obra de nuestro tiempo que a su paso se irá recolocando, The Veil presenta un mensaje insidioso, alambicado y se diría que cargado de expresionismo trágico, que supera el "realismo sucio" de su sonido para alcanzar un planteamiento postindustrial en el que subyace -es una impresión- angustia y esperanza.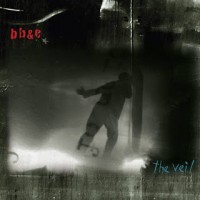 BB&
C LIVE
Tim Berne: saxo alto
Nels Cline: guitarra
Jim Black:batería, electrónica
Con esta propuesta situada estéticamente en tierra de nadie, entre el rock más alternativo, el jazz avanzado y el ruidismo, se abría el Ciclo de Música contemporánea de este escenario sevillano, un espacio, habría que añadir, que al igual que el resto de disciplinas aquí acogidas en las dos últimas décadas, ha vivido tiempos mejores que este concierto recordó.
Improductivo discurso intentar discernir qué es no es contemporáneo cuando, ya lo decíamos en el balance del año pasado para otra revista, las fronteras creativas de los estilos citados parecen estar más cerca entre ellas que de sus orígenes. Pero si tuviéramos que enfocar nuestro análisis desde el pasado, desde una perspectiva "contemporánea" y no por ejemplo "jazzística", llegaríamos a interesantes conclusiones. Salta a la vista algo evidente, esto es música electroacústica, cuyas fuentes de emisión son visibles (no es acusmática, no se "esconde" detrás de unos altavoces) y están (como en el jazz) íntimamente ligadas a los instrumentos, no ya por el virtuosismo sino sobre todo por la creación instantánea e improvisada. En cuanto a la combinación instrumental, hay dos instrumentos analógicos y todo un aparato eléctrico ejecutado en tiempo real por la guitarra de Nels Cline.
Sorprende comprobar que esta música avanzada, absolutamente única en la escena internacional, aunque ya Berne compartiera experiencia y formato con Marc Ducret y Tom Rainey, la lleven a cabo músicos que superan la cincuentena: su energía y frescura parecen propios de veinteañeros. Efectivamente, el uso del ruido, de las texturas, de la saturación, de la distorsión -todo un tratado de ella es– ponen en primer plano a Cline y a su instrumento, vehículo desde el que canalizada todo un arsenal de efectos y dispositivos. Como ya decíamos en la reseña de este disco en su día, se confirma en directo la sensación de que el equilibrio y volumen de emisión sigue descompensado, siendo el gran perjudicado el saxo de Tim Berne. La batería de Jim Black cuenta con recursos y una implicación "rockera" más inmediata para adaptarse, pese a no estar amplificada, a los tejidos ruidistas de la guitarra.
La distorsión como arquitectura que elude la melodía, el pulso acuciante y elíptico del saxo y los patrones asimétricos rotundos y descriptivos de la percusión, incorporando bases de bajo en la batería, provocan un magma sónico cuyo paroxismo nada tiene que ver con el pasado del free jazz ni el arte sonoro "bruitista", más bien definen un argumento basado en texturas y elementos contrapuestos, con un enfoque de anticipación, que se funden en el ruido. Concierto hilado de principio a fin, tuvo una primera parte dedicada a una relectura de The Veil -su único trabajo en disco- y una segunda desconocida que se cerró con el único tema en el que las atmósferas dejaron paso a un clima melódico intrigante, como eco extendido de la intensidad asfixiante que domina su mensaje.
Aunque el discurso se sitúe en la saturación de figuras bizarras y cíclicas, nada de lo dicho resultó gratuito.
Miércoles 26 de febrero de 2014

Lugar: Teatro Central de Sevilla, Sevilla